The Besta Forest reached Varna
In its tenth jubilee edition, our initiative "Besta Med Forest – We Grow Together" reached Varna.
On October 15, more than 50 employees of the company participated in the planting of saplings in the park of the Chaika residential district. Thus, the Besta Med Forest already has nearly 800 trees in different parts of the country.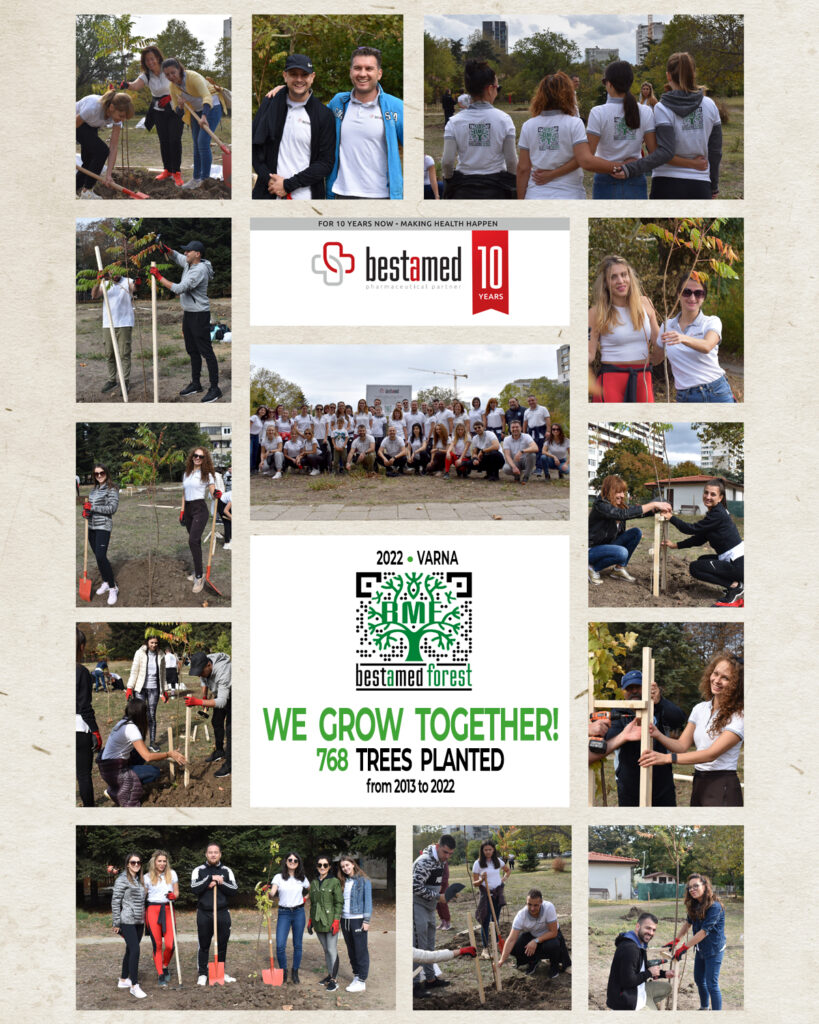 "I have participated in the creation of all the groves so far and I feel deep inner satisfaction that I have contributed a little to the preservation of our beautiful nature", says Ivo Chepreganov from the Transport Department.
"When I started work a few months ago and found out about the Besta Forest, I couldn't wait for the time to plant the trees. Participating in the creation of a forest is really exciting, because we contribute as a company and as people to sustainable development in every aspect of our lives", says Elena Nikolova, HR Manger of the company.
At Besta Med, we believe that health care is a combination of healthy habits, an active lifestyle, and a good attitude towards the environment.
With every initiative we take, we strive to develop the potential of our employees and improve the world in which we live. That's why the care of our groves does not end with their planting, but continues until the trees gain strength to develop independently.
Just as taking care of our own health should not be a one-time action, but a continuous process of keeping body and mind in optimal shape.
 See here a map with all the areas where the Besta Med Forest grows >>>